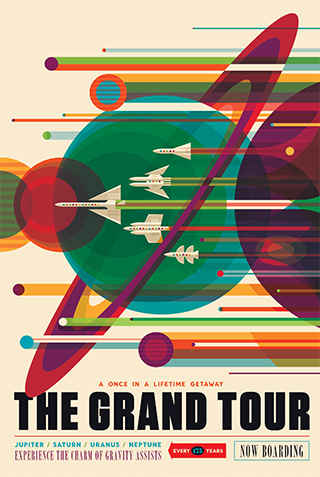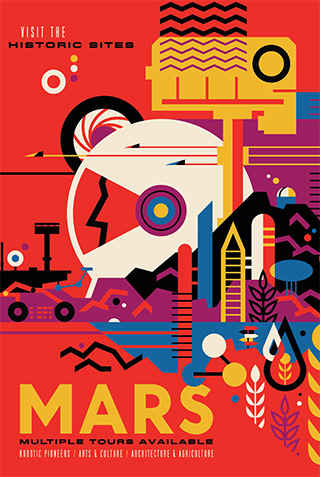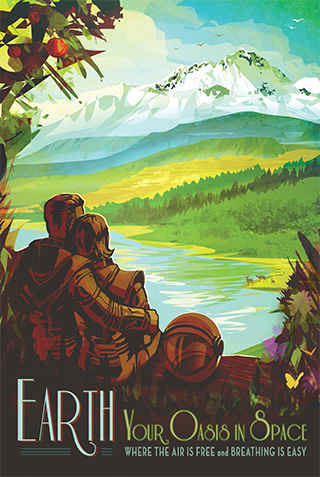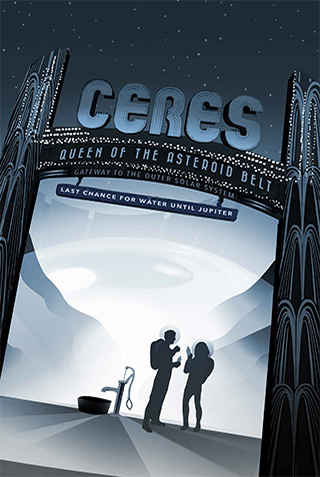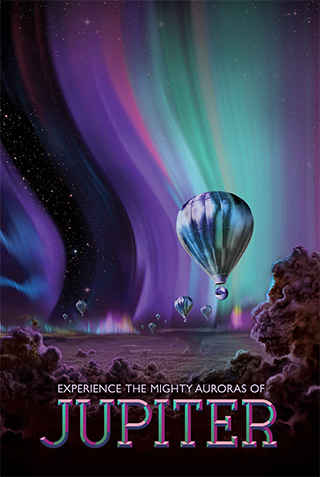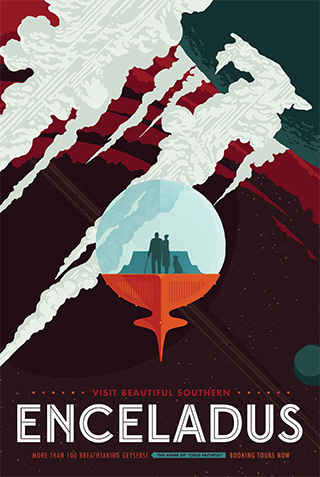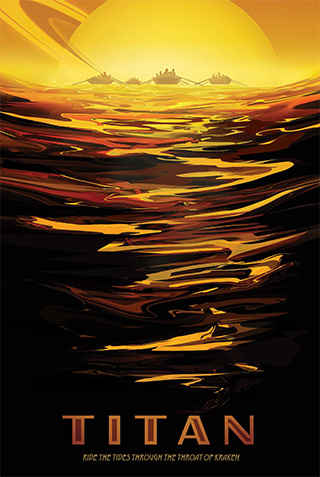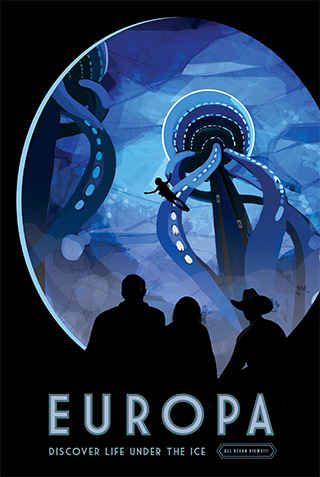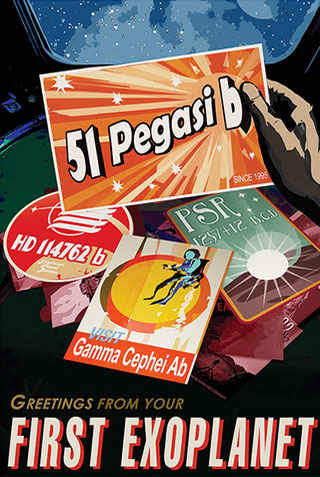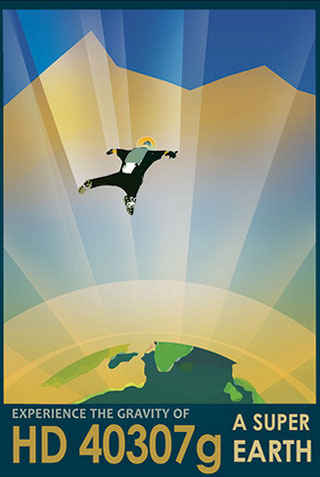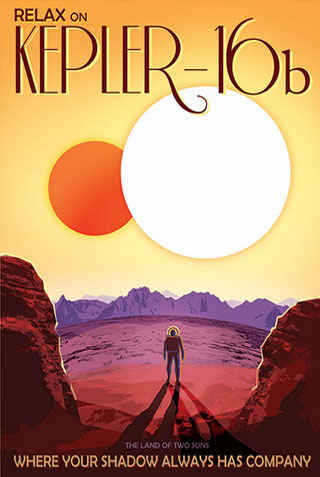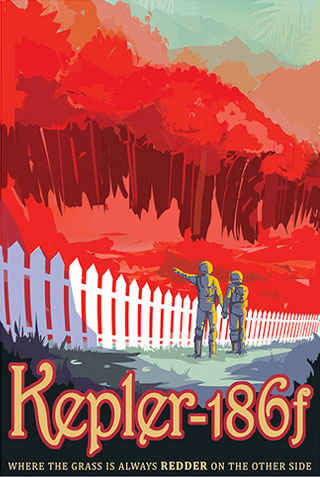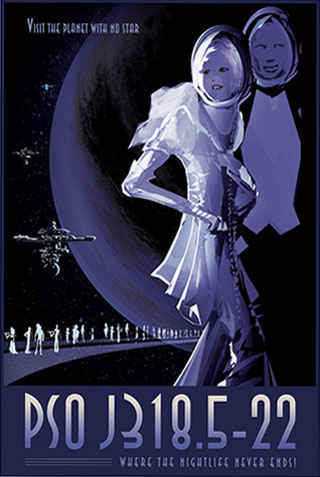 I have been looking for artwork for my flat ever since I moved in, over a year ago. I considered abstract art, movie posters, geek posters… but nothing totally appealed to me, until now.
For a long time I have enjoyed the art-deco style of travel poster and was leaning towards acquiring such prints for framing. Today however, I have come across these stunning prints from NASA's Jet Propulsion Laboratory at the California Institute of Technology. Imagine, art-deco travel for a space-age world. Count me in.
These beautiful images are available as printable TIFF‍s from the JPL website so I have downloaded the entire collection. I'll get one or two professionally printed and framed and, if I still like them, I'll print the full set and dress the whole flat with them.
Colour me happy.