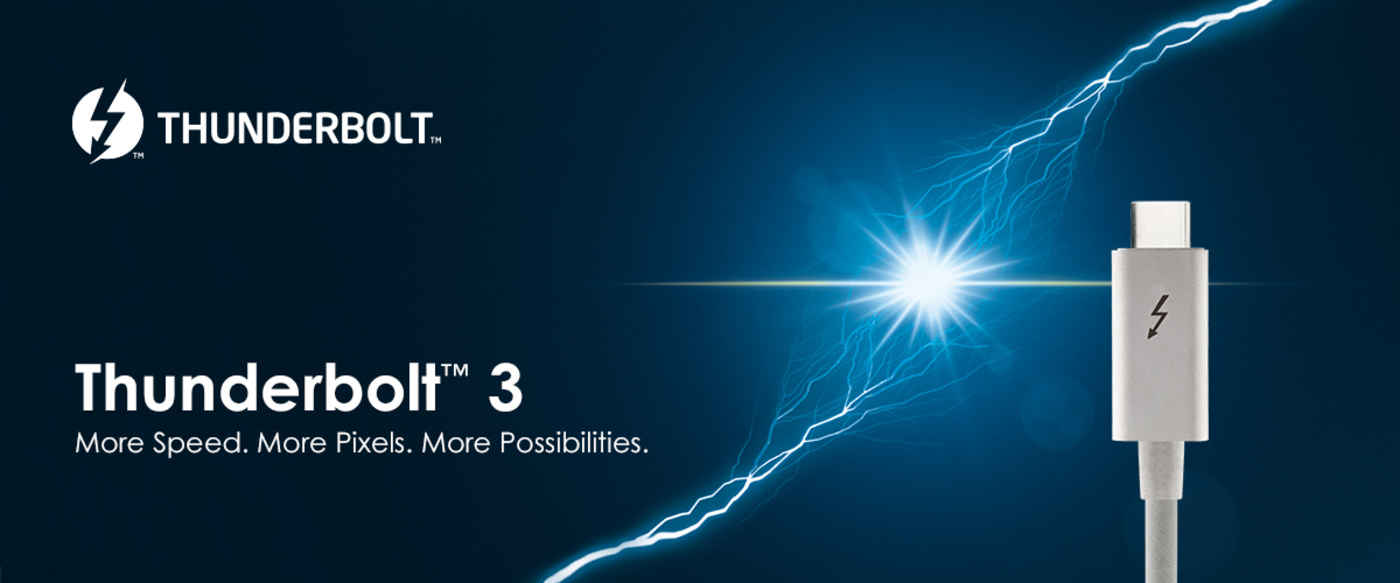 I recently bought a LG 27″ Ultrafine 5K monitor, which I'll probably write more about in a future post. The monitor has a Thunderbolt 3 port and a three-port USB-C hub on its rear panel. It connects to my MacBook with a single Thunderbolt 3 cable.
I have connected, via the USB-C hub, an Ethernet adapter, a transceiver (for my MX Master 2S mouse) and a mechanical keyboard.
All of which has made me think about that Thunderbolt 3 cable — a single cable, between my MacBook and the monitor, which carries all of the following, simultaneously:
87-watts of power (keeping my MacBook fully charged);
a 5K video signal (with audio);
keyboard signals;
mouse signals;
up to 1-gigabit per second of

TCP

/

IP

 data;
video and audio data from the Ultrafine's camera and microphone.
A single freaking cable!
When Apple went all-in on Thunderbolt 3 / USB-C there were those who complained about the change. I wasn't one of them. The advantages of the port were obvious from the start. There is no doubt in my mind that Apple, once again, was ahead of the curve. That a single cable can provide so much connectivity is surely proof enough for any detractor?