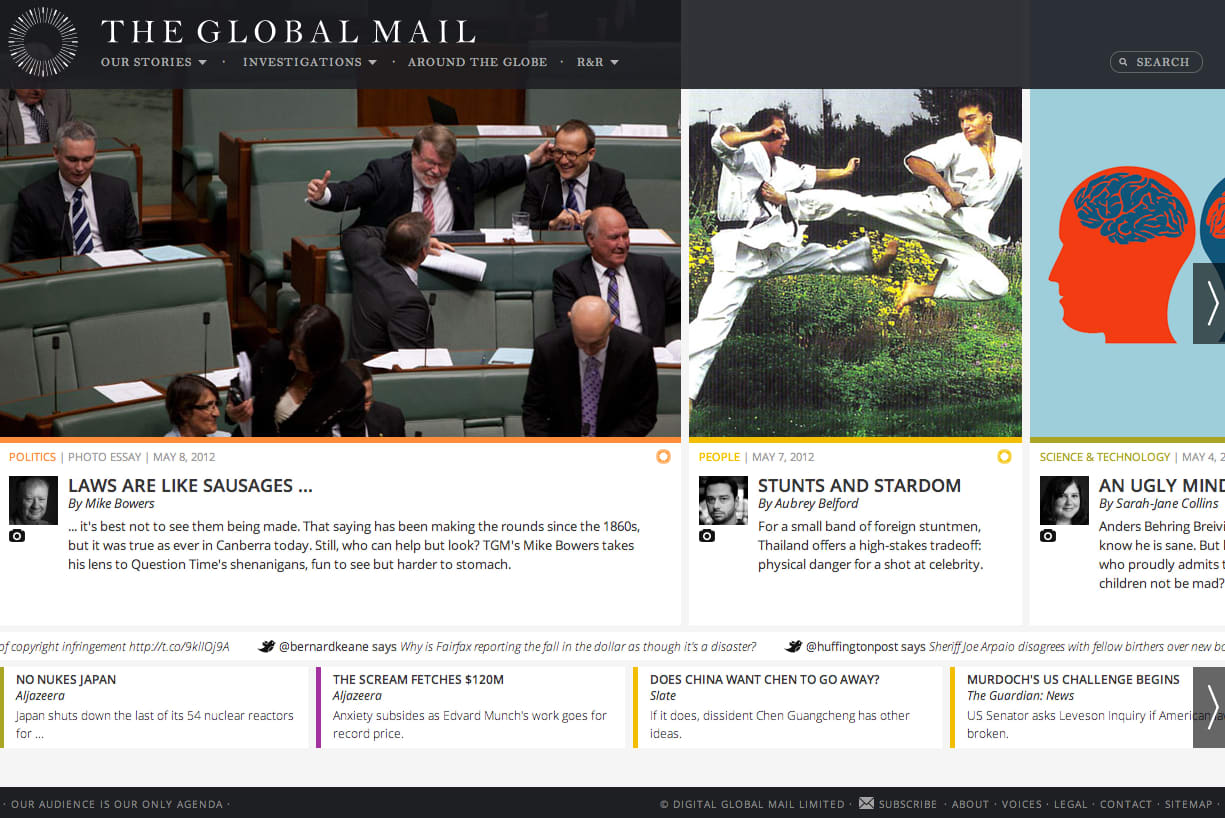 I really like the brave web design of the The Global Mail site. The site scrolls horizontally, something we tend to avoid in web design, but they've executed it brilliantly. The pages scroll horizontally when you scroll vertically with your mouse or track-pad, so it's easy enough to handle. The designers have also incorporated pagination widgets to make it even easier.
The writing is superb. The articles are interesting and seem to be well researched. The typography is absolutely gorgeous, giving the site the feel of an online magazine. I'll definitely be a regular visitor to this one.
Note:
The design of The Global Mail has changed considerably since I wrote this post. The horizontal scrolling is now absent and the designers have refreshed the typography. It's still worth a visit as the content is so engaging.
Updated: 29th March, 2014.
Sadly, The Global Mail has now ceased operations.